Over the past twenty years, Clarissa's students have become artists and innovators; empathetic leaders who change the world. They launch multi-national companies, design virtual reality for Facebook, launch new products for Uber, executive produce two Condé Nast magazines, write for TV, are invited to Peter Thiel's summit, and get nominated for major industry awards. In the course of designing this website, Clarissa got in touch with some of her students and found out just how far they have come. Their stories are below.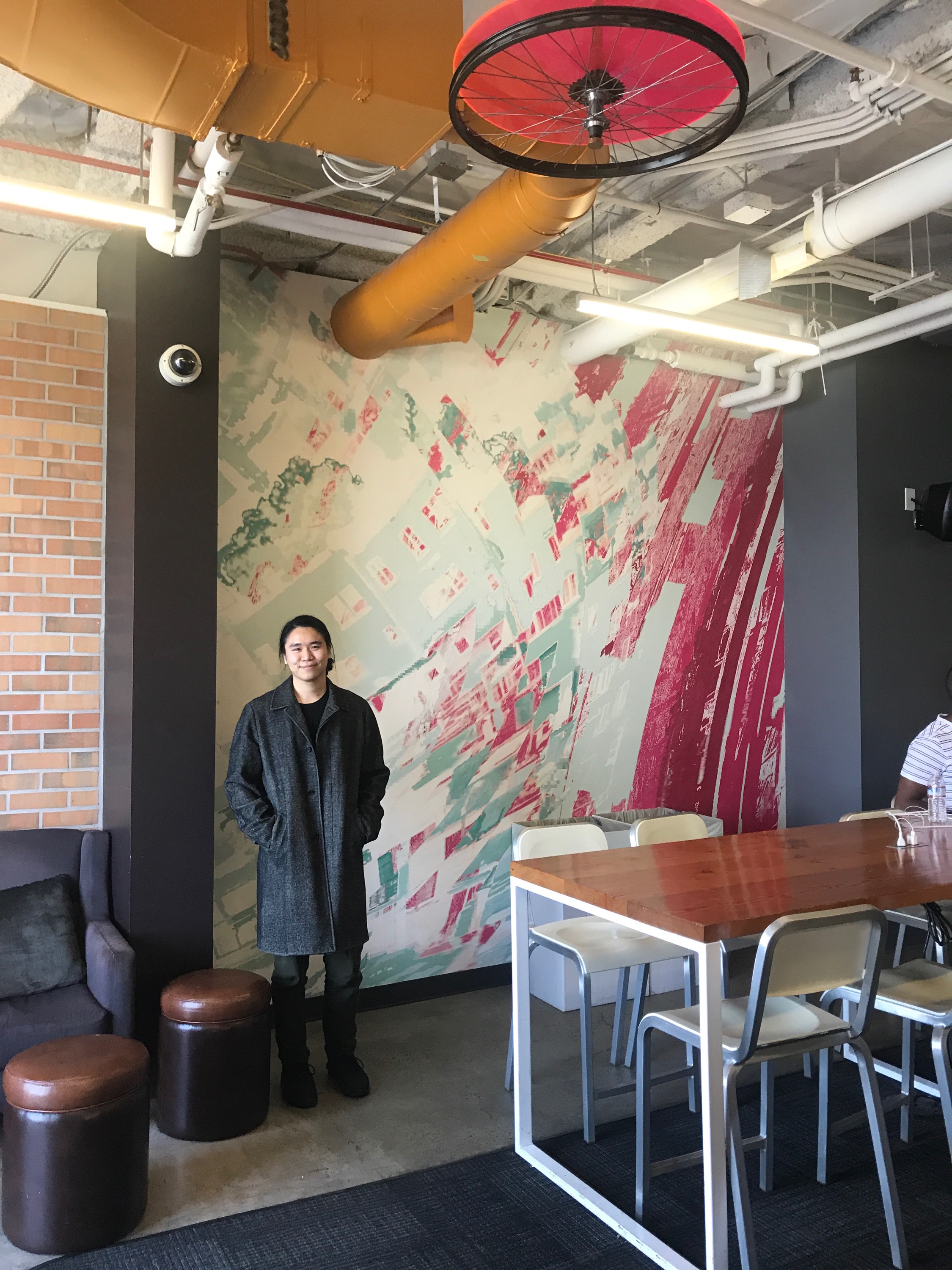 Google commissions art from eddie as he helps design their sf hq
Eddie was one of Clarissa's earliest students; she still remembers teaching him the word "wriggle" as he threw himself on the ground and acted the word out when he was five years old. Now, Eddie is a NY architect where he designs buildings for both Google and Scholastic, the latter of whom honored him at Carnegie Hall as a teen. And when Google couldn't find art for their SF HQ mural, guess who created it? See Eddie standing proudly beside his Google Mural here.
steph, photographer turned innovator
As a teenager, Steph used her love of photography to reveal the beauty in others. In fact, this picture that she took of her friend lying in a hammock launched her friend's Paris modeling career. Her friend didn't like her freckles, but Steph thought they were beautiful. It was lifting up others and pursuing the kind of excellence that creates beauty that helped Steph gain admission to both Princeton and Duke, and upon graduation from the latter, Steph turned her artistic skills to designing VR for Facebook. Now, she designs self-driving cars for GM's Cruise.
In high school, Veeraj launched his own business, Custom Elites, and sold over $100,000 worth of socks. He collaborates with LeBron James, Stephen Curry, and Macklemore to promote his products. In college, Veeraj scored an internship with Google in London, an invite to the exclusive Peter Thiel summit by the co-founder of Paypal, and is now helping Uber launch its new Freight division.
When Elizabeth was seven, her mom enrolled her in creative writing classes against her wishes! Elizabeth was confused about why she was there until Clarissa found out Elizabeth loved writing about how her older brother got kidnapped by aliens, leaving her with sole control of the TV remote. As Elizabeth practiced, she became better and better at this one subject she formerly disliked until she ended up winning an adult writing contract from the L.A. Times and won the only award Scholastic gave her year for writing about a social issue. Elizabeth then started her own Piaggalicious cookie company, which features homemade pig-shaped graham crackers, Scharffen Berger chocolate, and artisanal marshmallows for a delicious Piggalicious bacon s'more. Elizabeth ended up doing a TEDx talk about how a cookie changed her life and getting into Princeton. At Princeton, she put on her own TED conference, was elected President of her eating club (Princeton's Greek system), is majoring in design empathy and entrepreneurship, and hopes to one day become a CEO. Maybe of a large cookie company.